Motorola's reborn Razr with a foldable screen is a very expensive device with a mid-range chipset, an incredibly small battery, and disappointing camera. Clearly, it went all in on cashing in on the nostalgia, and it might have done better for foldable display fans were it not for the Samsung Galaxy Z Flip, which is cheaper, but also outdoes the Razr in every single aspect aside from one: the size (and usefulness) of the external display.
Things might change in Motorola's favor in a few months. We've already told you that the company is busy working on the Razr's successor, and today a new rumor comes to shine some light on that upcoming device's specs.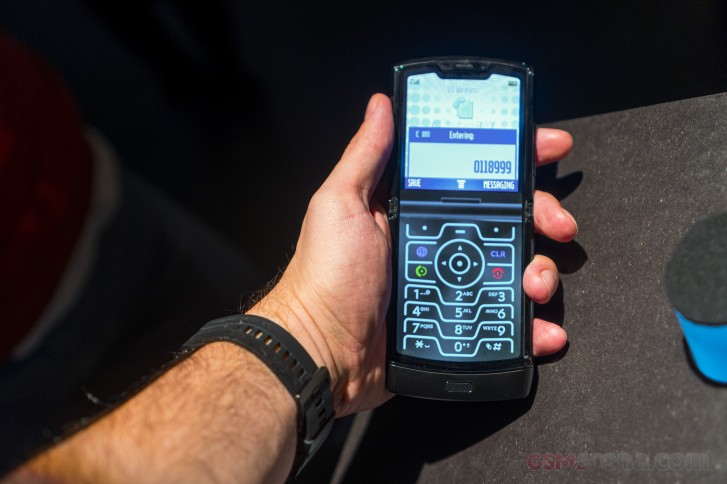 The Razr 2 is said to up its processing power by using the Snapdragon 765 chipset, and this also brings with it 5G support which the original was lacking. Additionally, the battery will be bigger too, at 2,845 mAh, although that's still very small for this day and age.
The phone will come with 8GB of RAM and 256GB of storage, and the main camera will be upgraded too, now using Samsung's 48 MP ISOCELL Bright GM1 sensor. The front-facing selfie cam is also updated, at least in resolution, with a 20 MP unit.
The Razr 2 will ship with Android 10 out of the box, which is unfortunate seeing as how Android 11 will probably launch before it, even if by just a few weeks. Let's hope history doesn't repeat itself and you won't have to wait until May next year to get the latest OS version.
The second-gen foldable Razr is being developed with the Chinese and North American markets in mind, so it's unclear if it will launch elsewhere.