A new patent that was recently published by the WIPO from Samsung Electronics points to a couple of possibilities for the upcoming Samsung Galaxy Fold successor. Some renders based on the patents provided by LetsGoDigital show a new kind of external display for the Galaxy Fold 2. This is a long display that would only show notifications; so it would seem like there would be no way to actually use the phone without opening it.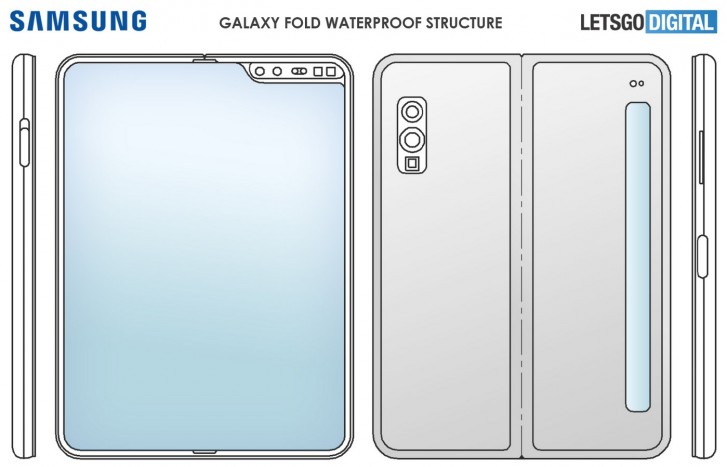 Source: LetsGoDigital
The patent itself also uses language that suggests the upcoming Galaxy Fold 2 will carry an IP-rating. The patent filing labels the device as "ELECTRONIC DEVICE INCLUDING WATERPROOF STRUCTURE". Here's an excerpt from the patent's full text.
Accordingly, an aspect of the disclosure is to provide an electronic device including a waterproof structure for protecting one or more parts disposed in the interior and on the exterior of the electronic device, by providing the waterproof structure of the electronic device that employs a hinge structure of a foldable electronic device."
A patent is one thing but being able to execute and mass produce a foldable device that is also fully protected by external moisture will be quite a challenge – especially one with a folding display. We have no doubt that Samsung can do this, though it's never been done before.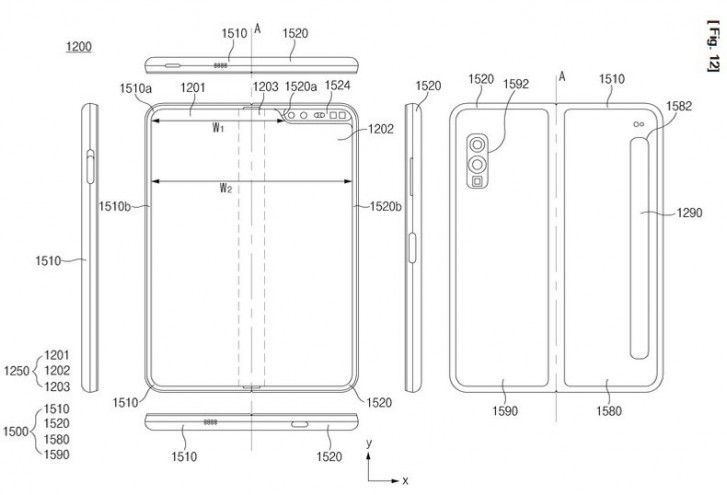 Source: WIPO
Although rumors were pointing the next Fold device to have a larger external display, this patent shows a smaller, longer one. It's possible that Samsung might be looking to launch two Galaxy Fold models, possibly a Galaxy Fold 2 (with the larger external screen) and Galaxy Fold 2 Lite (with a smaller outside display). There is also word of a "Galaxy Note Fold" that could be compatible with the S Pen – but only time will tell.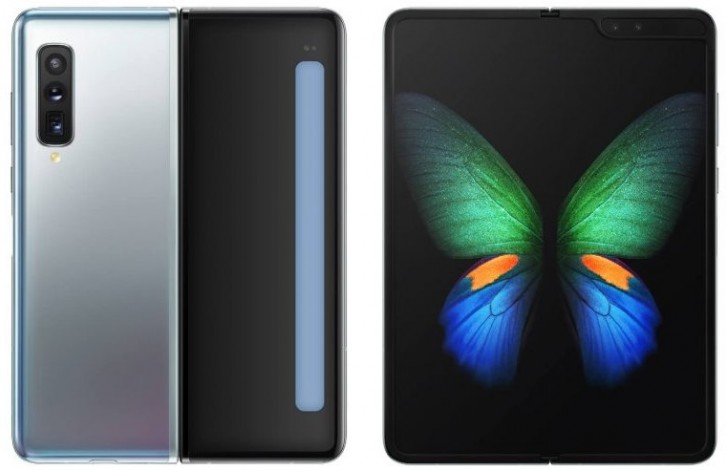 Source: LetsGoDigital
The drawings show the next Galaxy Fold to look a lot like the current model – well, aside from the long external screen. There's a fingerprint power key, a full array of front-facing cameras, and a triple main-camera setup, one of which could be a periscope zoom camera.
In any case, Samsung might be announcing a new Fold device later in the year, probably alongside the Samsung Galaxy Note 20 Unpacked event, expected to happen some time in August.