Plenty of mysteries, surrounding the upcoming P40 family have been unraveling lately. As the March 26 scheduled announcement date grows nearer we have started to get a far clearer picture of the upcoming trio – the P40, P40 Pro and P40 Premium. Mind you, that's without counting the already announced P40 lite and P40 lite E, nor the alleged Porsche Design and Red Flag editions.
So far we've mostly been looking at the backs of the P40 lineup, but now reputable leakster Evan Blass gave us a couple of pictures of the vanilla P40 and the P40 Pro. From the looks of things, the former is sticking to a flat or perhaps very slightly curved display.

On the other hand the P40 Pro follows in the steps of devices like the Mate 30 and its curvy display. Though, this angle really doesn't allow us to see if Huawei will, once again, be going for quite as aggressive of a curve.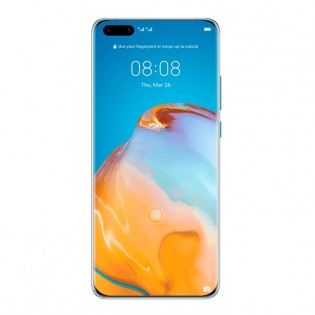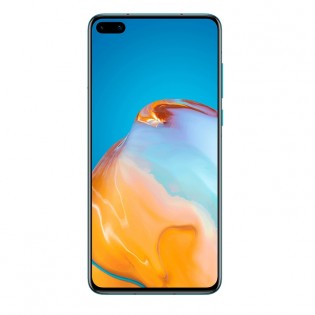 Huawei P40 Pro • Huawei P40
Beyond that, there really isn't all that much to deduce from the images. We do see a slightly bigger cutout for the pair of selfie cameras on the P40 Pro, so we might be looking at bigger modules. And, we can clearly see indication of an in-display fingerprint reader solution on the Pro. Not so much the vanilla, but that shouldn't really be taken as any indication since the wallpaper has been added artificially.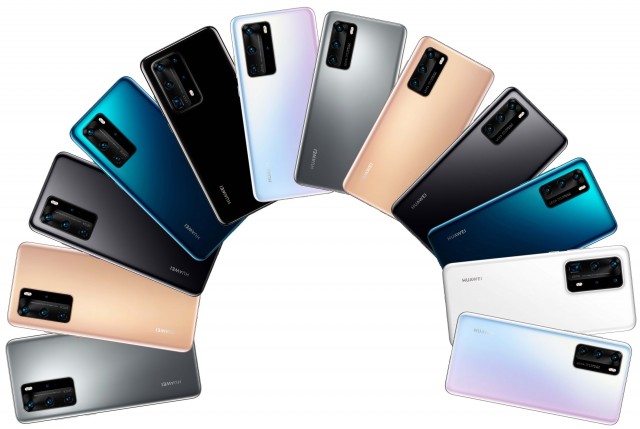 Huawei P40 series press image, source: @evleaks
Briefly summarizing some of the other bits we expect to see in the Huawei P40 line, we have a new 50MP RYYB sensor, with better zoom and probably bigger surface area. 120Hz refresh rate OLED panels are also on the menu alongside the Kirin 990 5G chipset. We even have an early hint at pricing for the entire range. We'll keep you posted as developments come through.