HMD is evaluating several prototypes one of which will become the Nokia 7.3. The latest info from insiders suggests that the phone will have a quad-camera on the back with improved image quality and better Night mode.
One prototype has a 48MP sensor in the main camera (the 7.2 also has a 48MP main cam). However, a 64MP option is also being considered. In either case the sensor will sit behind ZEISS glass.
The Nokia 7.3 will have an ultrawide camera of unknown resolution and a depth sensor. The new addition this year is the dedicated macro module. That's the same configuration as the Nokia 8.3 5G, which has 64+12+2+2MP setup.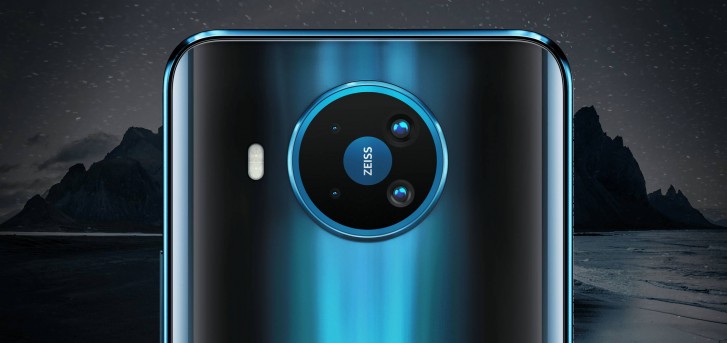 The Nokia 8.3 also has a quad camera in wide + ultra wide + macro + depth configuration
The selfie camera will be improved as well, upgrading from the 20MP sensor of the 2019 model to a 24MP or even 32MP sensor.
A previous report claimed that HMD is testing out two prototypes for the Nokia 7.3 – one with 5G connectivity and one without. Chances are that the 5G prototype is using a Snapdragon 765 chipset (quite an improvement over the S660 of the Nokia 7.2).
The Nokia 7.3 is expected in August or September alongside the Nokia 9.3, which will definitely have 5G (and a 108MP main camera and 120Hz screen, according to a separate rumor).