The nubia Red Magic 5G is expected to arrive with a 144Hz screen and today the company officially confirmed the launch date – the phone will debut on March 12.
We already know the device will have Snapdragon 865 chipset, paired with 5G modem, and during the weekend we also learned it will have a game-changing cooling fan that will go as high as 15,000 rpm, according to official accounts on social media.
Lowering the internal temperature allows hardware to perform even better and that's why the phone reached record-breaking score on AnTuTu – over 633,000.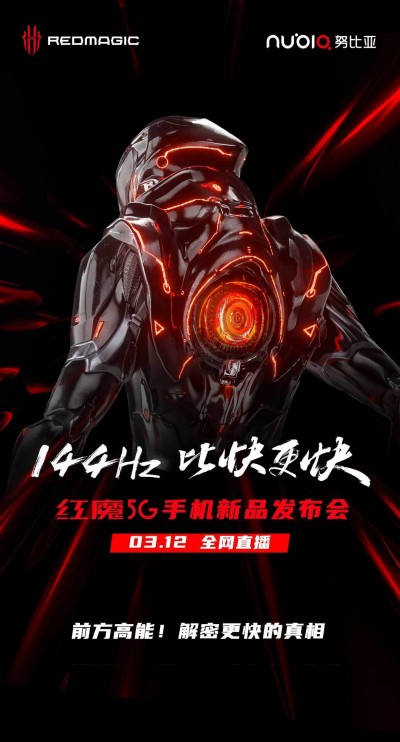 Ni Fei, CEO of nubia, explained in a lengthy post why the new fan is so special. He claimed liquid cooling is not enough to keep the internals cool and that's why the nubia will stick to an actual rotating fan just like the Red Magic 3.
The AnTuTu result is exactly 633,724 and is not all about the cooler, but also boosted by the 16GB LPDDR5 RAM.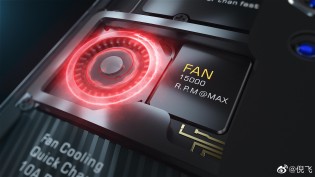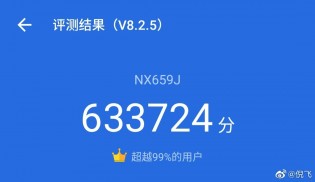 nubia Red Magic 5G fan poster • AnTuTu result
The nubia Red Magic 3 and nubia Red Magic 3s both arrived with stock-ish Android Pie, so we would love to see the nubia Red Magic 5G to keep this tradition and have just minor modifications to the user experience.
Source 1 • Source 2 (both in Chinese) | Via 1 • Via 2 • Via 3