The OnePlus team has been making a lot of noise about "new beginnings" – and just as everyone suspected, this is about the company's second swing at a mid-range phone. There's a private Instagram accounted called @OnePlusLiteZThing.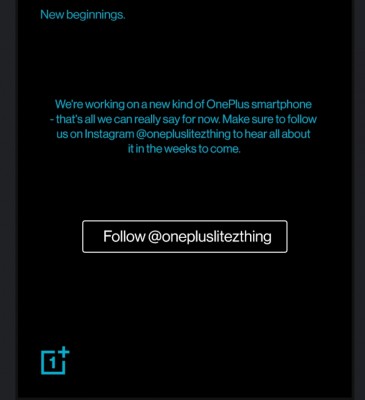 The @OnePlusLiteZThing account on Instagram begins the teaser campaign
Yes, "Lite Z Thing". It posted the image above with a promise to reveal more about the "new kind of phone" in the weeks to come. This account was mentioned by Carl Pei (co-founder of the company).
Meanwhile, the OnePlus Twitter account has been posting its fair share of "new beginnings" images, that are equally vague.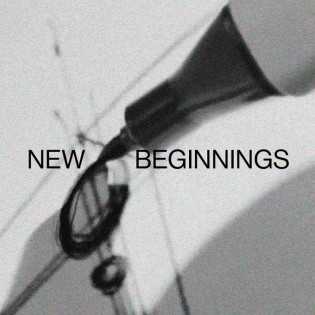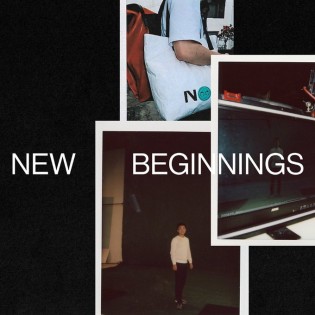 More promises of new beginnings
The forum post by CEO Pete Lau is a bit more direct in what we're talking about here. Lau promises the same "premium, flagship experience" but delivered as part of a "new, more affordable smartphone product line".
He acknowledges that some fans long for the days when OnePlus phones had an accessible price. In the spirit of going back to basics, Lau says that this project will start small and will introduce the new model in Europe and India first. An expansion to North America is planned for the future. The project is led by Paul Yu, who has been in charge of developing several OnePlus phones over the last 5 years.
We've heard many rumors about the mid-range OnePlus, starting with the name. It was supposed to be the OnePlus 8 Lite at first, then OnePlus Z, more recently OnePlus Nord… the team is clearly having fun with everyone trying to guess the name.
The phone is expected to go official in July. It will have 5G connectivity (perhaps using a Snapdragon 765G, though we've heard MediaTek Dimensity and other options) and will support Warp Charge 30 W (so says the BIS certificate). It will have two, three or four cameras on the back and will cost around INR 25,000 ($330).
That is if you believe the rumors. We'd keep an eye on the Instagram account for more reliable info.