Our written review of the Sony Xperia 10 II ended on a mostly positive note – it's something different in a sea of sameness, though the performance of some components left something to be desired. Will goes in for a second look at the phone in our video review.
The 6" screen makes the phone fairly compact thanks to the tall 21:9 aspect ratio, despite the classic design with a top bezel. And the body is IP68-rated to boot, not something you see in the €350 price range.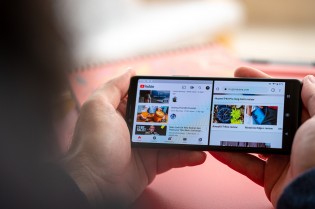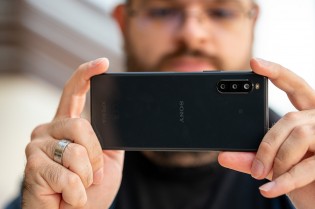 The Sony Xperia 10 II makes big promise with its screen and camera setup, but doesn't quite deliver
And it's an OLED display, unlike the original Xperia 10, which improves the image quality. The display is on the dim side and it needed some tweaking to get good color rendering. OLED aside, the triple camera on the back is Xperia 10 II's top feature – and it's biggest failing.
The wide + ultra wide + 2x telephoto combo offers versatility similar to the Xperia 1 II flagship, but the trio doesn't deliver the necessary image quality. Also, the Snapdragon 665 chipset takes its sweet time to process the images.
The video goes into more detail on the camera and the issues we ran into with the zoom cam and our experience with the Night mode (spoiler: it adds to the already long processing time).
Overall, the Sony Xperia 10 II is a mixed bag – it shines in some areas and falls flat in others.