The Redmi 10X lineup will arrive in China on May 26. We expect to see three different phones, and apparently at least one of them will have 30x zoom. This could mean one of the cameras could be 3x telephoto, unless Redmi has something else up its sleeve.
The official Redmi page on Weibo shared the teaser about the 30x zoom and the OIS capabilities of one of the cameras, but it also revealed there will be some AI features for "creative inspiration".
Aside from the fancy background blur and artificial coloring of some images and night shots, we are wondering what is Redmi going to present.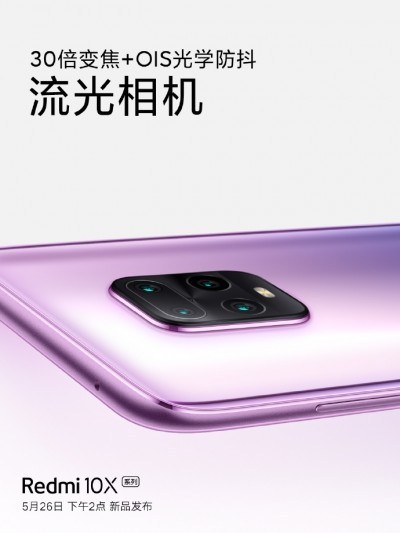 In a separate post on Weibo, the product director Thomas Wang revealed that snapping a long-exposure photo during the night will be a simple procedure with the Redmi 10X Pro (yes, there is a Pro incoming) without extra equipment required thanks to the Star track mode.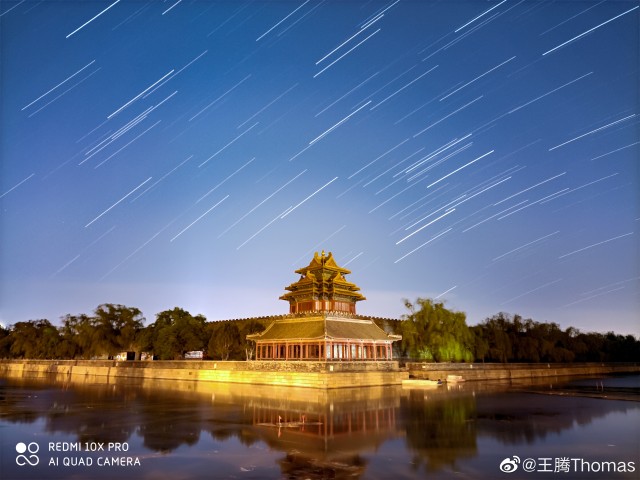 Redmi 10X Pro camera sample
The executive said that Redmi 10X Pro can take a stunning photo with just one click – there is no need for professional SLR camera, manual adjustments of ISO, shutter, aperture, or any kind of post-stacking or coloring. Everything will be done by the chipset to provide users an easier way to "express their creativity".
Given there are four more days until the event, more teasers are likely to come.