The Redmi Note 10 will be the first in the series to feature 5G connectivity. TENAA certified the phone with both NSA and SA support (as well as the usual LTE and older connections).
The phone will switch from the LCDs typical for the affordable Redmis to a 6.57" OLED display with 1,080 x 2,400px resolution (20:9 aspect ratio). The punch hole design seems to have been dropped in favor of a teardrop notch for the 16MP main camera.
The main camera on the back is a 48MP shooter, just like the Redmi Note 9. However, there are only three cameras on the back now instead of four (we're not sure which one bit the dust, but if it's the depth sensor, we won't cry for it).
The battery capacity is taking a step back at 4,420mAh (compared to 5,020mAh for the Note 9). Charging is slightly faster at 22.5W, but not as fast as the Note 9 Pro (30W).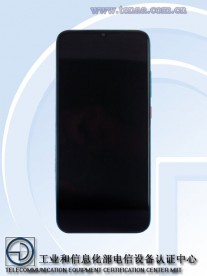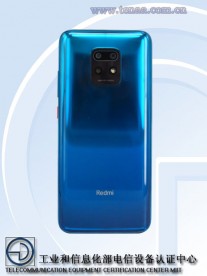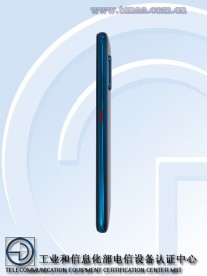 Redmi Note 10 (photos by TENAA)
So, what chipset will power the Redmi Note 10? TENAA doesn't say but leaksters on Weibo are pointing at the upcoming MediaTek Dimensity 820, which should be a decent upgrade over the chips used in the 9-series (Helio G85 on the vanilla Redmi Note 9, Snapdragon 720G on the Note 9S and 9 Pro).
The big cores are clocked at 2.6GHz, compared to the 800 chip which runs at only 2.0GHz. The CPU makeup of the new chipset is unknown, but this frequency bump alone will bring quite a performance boost. The chipset will enable 4K video recording, something the Note 9 can't do.
Anyway, the phone will be available in several configurations starting with 6GB of RAM and 64GB storage and going up to 8GB RAM, 256GB storage on the top end. There's a microSD slot too.
It has been only a few months since the Redmi Note 9 was unveiled and some regional variations haven't even reached stores yet. However the Redmi series is Xiaomi's bread and butter – the previous model, the Redmi Note 8, was one of the best-selling phones of Q1 this year and celebrated 30 million units sold. So Xiaomi doesn't feel like waiting a full year between upgrades.
The Dimensity 820 will be unveiled on May 18, by the way, which may not be a coincidence – we expect to the see Xiaomi lift the veil off the Redmi Note 10 pretty soon.