Royole was technically the first company to reveal a foldable smartphone, and now its successor is here – say hello to the Royole Flexpai 2. The new device has a 3rd generation Cicada Wing (Flexible Foldable Display) that has a smaller crease and bend radius, while simultaneously bringing improved brightness, contrast, and viewing angle.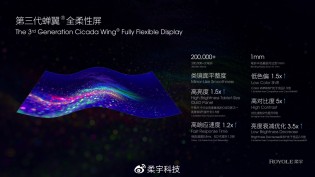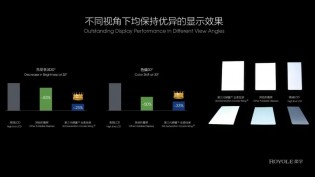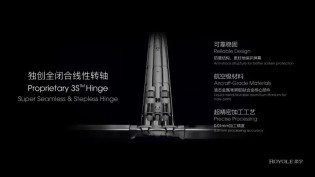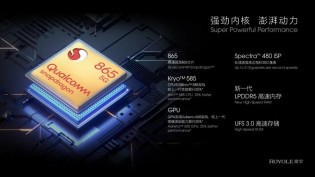 Royole Flexpai 2
Liu revealed the new phone will have a Snapdragon 865 chipset with 5G modem. The screen, demoed at the launch, is 7.8" in diagonal with a 4:3 ratio when open. The Flexpai 2 will also have LPDDR5 RAM and UFS 3.0 storage, but without mentioning capacity as the phone's launch is still a while away – in Q2 2020 – and details might change.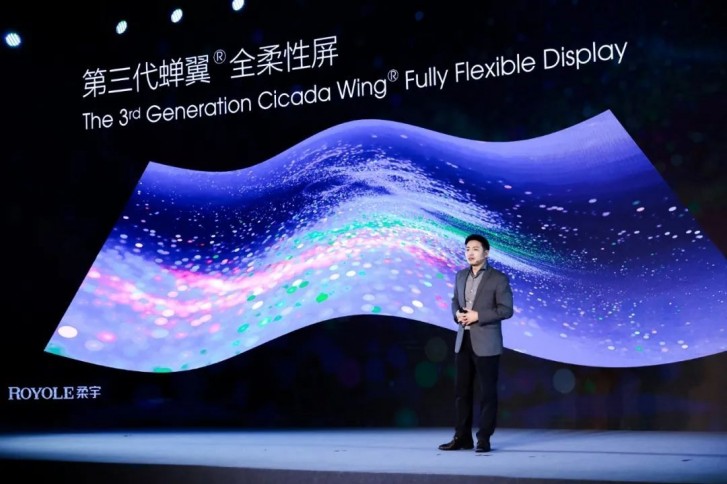 Royole hosted the event to boast about its new foldable display, and it truly is mesmerizing. According to the official, the panel withstood 200,000+ bends without sustaining any damage. The new panel features nearly 100 micro-nano materials to improve the strain recovery and "layer peeling" which is the bubbles and creases you feel when the panel is unfolded.

According to Royole, the new Cicada Wing will have 1.3x better color gamut and 500x better contrast than a high-end LCD. It also comes along with a custom-designed display driver integrated circuit chip. The panel can be folded in multiple directions, and even rolled, when on its own, and the company promises it will keep its impressive performance.
The Flexpai 2 was showcased during an event in China and Rayole CEO Bill Liu revealed his company signed a partnership contract with ZTE. This will probably result in ZTE releasing a phone based on the Flexpai 2 although no specifics were given.