The Samsung Galaxy A71 was tested by DxOMark and got middling results – with an overall score of 84, it either matched or was left behind phones in its class. This phone is comparable to last year's Galaxy A50 as well as other mid-rangers such as the Moto One Zoom and Nokia 7.2 (but those two are cheaper).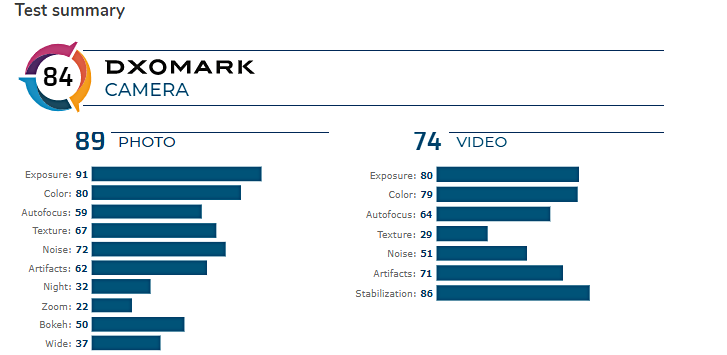 The main 64MP camera offers impressive dynamic range, beating the iPhone 11 and Pixel 3a, for example. Color rendering is mostly okay (though white balance tends towards blue). So, where did it all go wrong?
Despite boasting a high resolution sensor, the images from the phone don't actually have all that much detail. Also, the relatively large 1/1.72" sensor behind an f/1.8 aperture needs to drop the shutter speed quite a bit in the dark. Low-light photos still come out underexposed, also the autofocus was far from perfect .
The ultra wide camera has a pretty wide lens indeed (12mm). That leads to noticeable geometric distortion, however. The 12MP sensor does offer a wide dynamic range and vivid colors, but it doesn't do so well indoors.
There's no telephoto camera on the Galaxy A71, it relies on the high-res main sensor. But its photos were short on detail before zooming in, which only magnifies the issue. The Pixel 3a and its small 12MP sensor did much better in this test.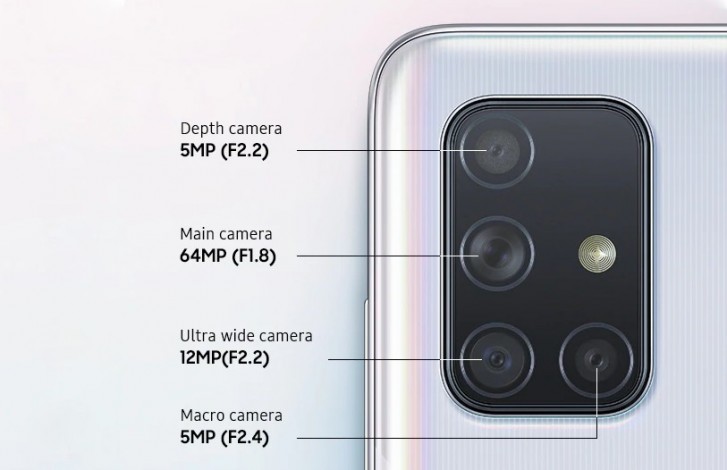 The video score of 74 is nothing to brag about either. The phone's electronic image stabilization does a fine job and, surprisingly, the autofocus is quite good. However, the dynamic range of the videos is limited and 4K videos can't match the detail captured by other phones.
You can follow the Source link to read DxOMark's full review and check out the camera samples with comparisons against the iPhone 11, Pixel 3a and Redmi K20 Pro. All three phones outscore the Samsung Galaxy A71 by quite a margin.