Samsung is working on a sequel to the Galaxy Fold that will be a little cheaper and much better. Ross Young of Display Supply Chain Consultants posted several details about the upcoming phone, starting with the price.
The new Fold will be priced between $1,780 and $1,880, compared to the original which was $1,980. Young says that the phone will be unveiled alongside the new Galaxy Note series in August and expects shipments to start in September.
This is no coincidence as the new foldable screen will allegedly support the S Pen stylus (though some disagree with this detail). The main display will allegedly measure 7.59" (up from 7.3") and will have 1,689 x 2,213px resolution, it will be covered with Ultra Thin Glass, just like the Galaxy Z Flip. There's also talk of 120Hz refresh rate.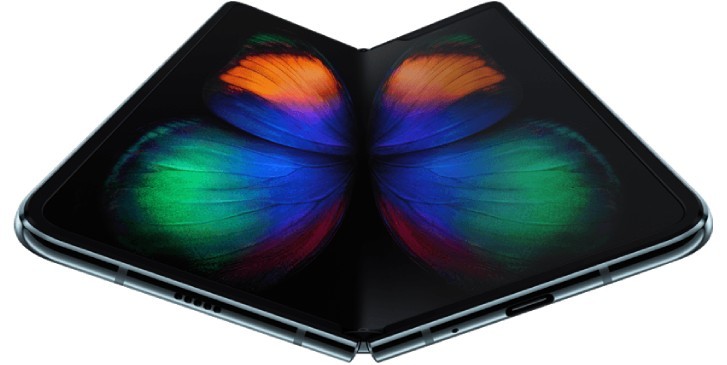 The original Samsung Galaxy Fold
The secondary external screen will be improved as well, an earlier tweet by Young claims a 6.23" panel (up from 4.6") with 819 x 2,267px resolution, 60Hz refresh rate and a punch hole for the selfie camera (or should we says one of the selfie cams).
The main camera on the rear will upgrade to a 64MP sensor and will be joined by a 12MP and a 16MP modules. This sounds like a slightly revamped version of the triple cam that's on the Galaxy S20 and S20+.
The Samsung Galaxy Fold 2 (or whatever it is called) will also support 5G connectivity, though that's not new to the series. It may cut storage in half (to 256GB) to save on manufacturing costs too.