The smartphone world had an eventful week, with plenty of new phone being introduced – the P40 flagship family is finally official, Redmi revealed some rebranded smartphones and Xiaomi launched the Mi 10 lineup outside China.
The week began with the ZTE Axon 11 5G – although it is a follow-up of the flagship Axon 10 flagship family, this one actually runs on Snapdragon 765G, so it doesn't qualify for the overall top tier of smartphones. It still looks intriguing and is likely to appear elsewhere in the upcoming months, just like its predecessor did the same time 12 months ago.
On the very same day the Redmi Note 9 Pro was introduced to the non-Indian world as Redmi Note 9S – it is exactly the same smartphone but with a new name and specific prices for different markets. The Xiaomi subbrand also introduced the Snapdragon 865-powered Redmi K30 Pro, but with a twist – there was even more intriguing phone called Redmi K30 Pro Zoom with an actual telephoto camera.
Samsung kept expanding its portfolio with the arrival of the Galaxy A31 – it has a 5,000 mAh battery, 48 MP quad-cam setup on the back and a 6.4" Super AMOLED screen with the fingerprint scanner sitting below. What is interesting, is that the Galaxy M31 is more powerful than this new handset, despite the Galaxy M being the more affordable lineup with entry-to-mid-tier devices.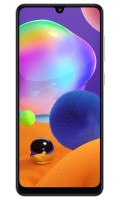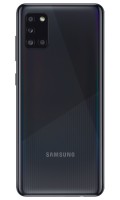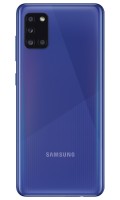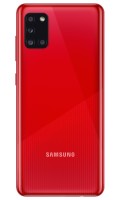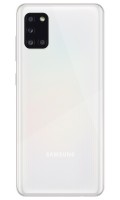 Samsung Galaxy A31 in Prism Crush Black, Prism Crush Blue, Prism Crush Red and Prism Crush White
Despite the troubles, Huawei remains one of the top players in the mobile world. On Thursday we saw three new phones and an updated smartwatch, among other fancy IoT gadgets. The Huawei P40, Huawei P40 Pro and Huawei P40 Pro+ are here with astounding cameras, and Huawei CEO is confident people will keep buying them, despite the lack of Google Mobile Services.
The Huawei Watch GT2e arrives as an alternative of the Watch GT 2 – it has sportier look, more affordable price tag and plenty of sports-oriented features, including modes like "Break Dancing" and "Rock Climbing".
We were also supposed to see the Realme Narzo 10 and Realme Narzo 10A arrive, but due to the COVID-19 outbreak in India, the launch was postponed.
The week ended with the global unveiling of the already available in China Xiaomi Mi 10 and Xiaomi Mi 10 Pro. They come with a 108 MP shooter, with the Pro variant also having two telephoto cams and one ultrawide-angles snapper. They were accompanied by a more affordable Mi 10 Lite that has 5G connectivity and impressively low price of €349.
The Mi 10 family being introduced via live stream