The Redmi K30 Pro has been frequenting the rumor mill for a good two months now. Xiaomi has definitely been doing its best to fuel the hype as well, constantly putting-out teasers , with bits and pieces of information on the device. In the latest such development, Redmi product director, Wang Teng Thomas now offers a really up-close look at the impressive internal design of the K30 Pro in a disassembly video.
https://www.youtube.com/watch?v=LsAZaxOLxQk
The clip is intriguing for quite a few reasons. As you have probably already heard, the Redmi K30 Pro will pack a high-end Snapdragon 865 chipset, complete with a 5G setup and all of the big and complex antennas that go along with it. Also taking up space on the inside is an alleged beefy 4,700 mAh battery, with 33W fast charging. Also – a total of four main camera modules, two of which, 64MP IMX686 units, complete with OIS. On the front – a notchless OLED display, made possible through the inclusion of a periscope-style motorized selfie camera.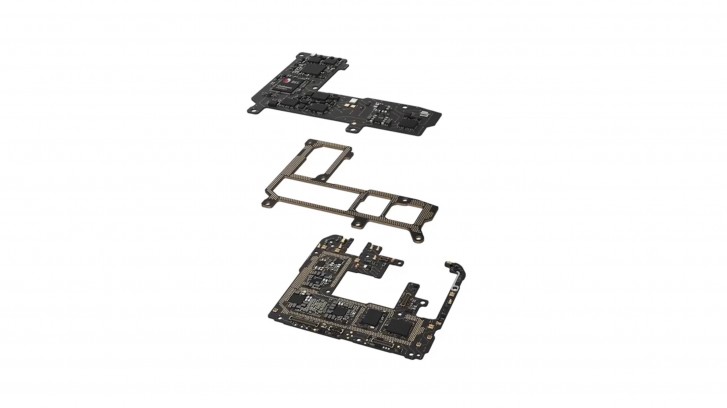 That's a lot of hardware to pack inside a phone, making for a rather interesting tour of the internals in the video. One curiosity, we get to see, is the "sandwich" style main motherboard solution. The PCB's themselves are not only extremely dense in terms of the chips they pack and their overall surface area, but the pair are also stacked on top of each other in a rather clever manner.
Another thing the clip shows-off is the K30 Pro's impressive cooling setup. This includes, what is said to be the largest vapor chamber on a smartphone to date, measuring 3,435 mm². Its cooling job is assisted and facilitated by a rather large heat transfer area, as well as a massive heat conductive sticker. Both of which can also be seen in the clip.
As far as we currently know, the Redmi K30 Pro is on track and expected to arrive in the end of March, with March 24 cited as the most probable date.