LG is trying to reinvent its image and introduced a new smartphone line-up, debuting with the LG Velvet. It's an odd phone, at KRW 900,000 ($735/€680) it's too pricey to be a mid-ranger, but that Snapdragon 765G chipset doesn't make it a flagship either.
Still, the phone has a few unique features to make it stand out from the S765 rabble. It is both IP68 and MIL-STD 810G certified in the finest tradition of the V-series. Most of its competition settles for just the dust and water resistance of IP68 without the drop resistance of MIL-STD.

The other is the support for a Wacom stylus – apparently, the same stylus that the LG Gram 14" 2-in-1 uses. As you probably know, Wacom tech is the magic behind Samsung's S Pen and what makes it so much better than a capacitive stylus, which isn't nearly as accurate or sensitive (like the ones used by the LG Stylo series).
Another V-series inspired feature is the support for a Dual Screen accessory. While not quite as cool as a foldable phone, these tend to be pretty practical for multitasking and can double as an infinitely configurable controller for gaming.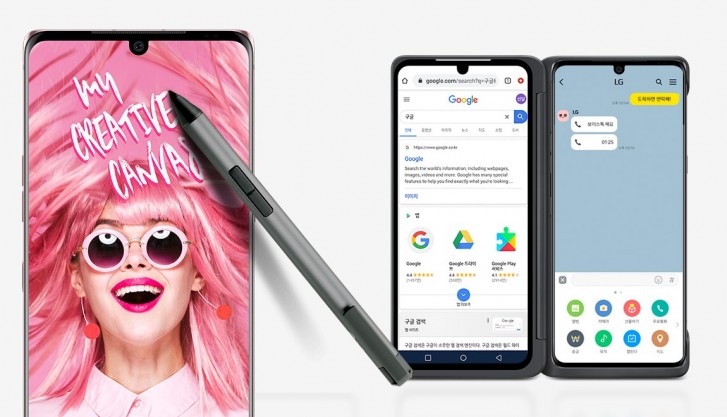 As for LG Velvet's own screen, it's a very large 6.8" P-OLED panel with curved sides and a teardrop notch. The 1080p resolution and lack of 90Hz or higher refresh rate is worrying at this price range, however.
On the back, there's a 48MP main cam with OIS, joined by an 8MP ultra wide and a 5MP macro cameras. Photography was not the focus of this phone, it seems. Both face unlock and an in-display fingerprint reader are available.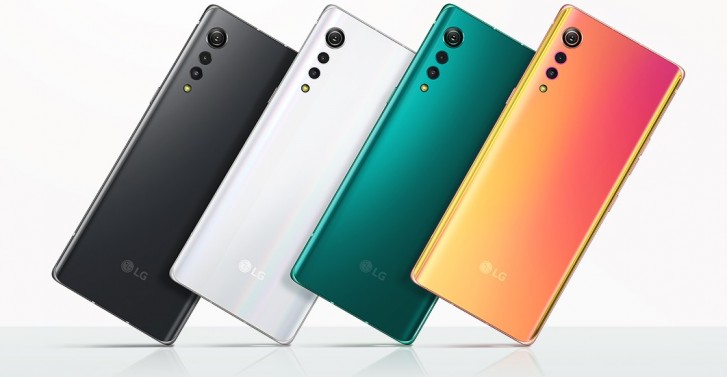 The 4,300mAh battery may not be the largest (especially considering the size of the phone), but the 30W wired and 10W wireless charging are neat additions. And so are the stereo speakers, 3.5mm headphone jack and the microSD card slot.
Still, does the LG Velvet have a future when Samsung's Galaxy Note 10 Lite can be found under €500? Sure, the Kirin 9810 is from 2018's Note9 and it lacks 765's 5G connectivity, but the triple 12MP camera does offer a telephoto lens. Also, Samsung has been polishing the S Pen software for years while LG is just getting started on features for its Wacom stylus.
Does the LG Velvet have a future?