The former European Head of Marketing for OnePlus, Adam Ferguson, is jumping ship and will take on the role of Head of Product Marketing for HMD Global, the company behind the resurrection of Nokia phones.
Ferguson has previous experience in the industry, having worked at British carrier EE and before that he held senior marketing positions at Nestle and Unilever.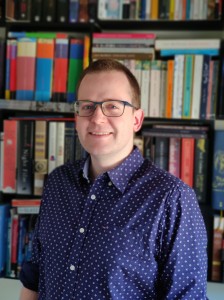 Adam Ferguson, HMD Global's new Head of Product Marketing
He will be tasked with dreaming up the overarching marketing strategy for the whole lineup Nokia phones. Ferguson will report directly to HMD's new Chief Marketing Officer, Stephen Taylor, who also recently joined the company (this April, in fact).
Taylor has been a CMO for Samsung Electronics in Europe and more recently held the CMO position at PayPal for the EMEA region. These new hires come right after HMD unveiled the Nokia 8.3 5G, 5.3 and 1.3 in March, there will be a shift in marketing style and strategy going forward.
Here's what Adam Ferguson had to say about his new position:
"As a mobile enthusiast, I'm delighted to be joining HMD Global, the home of Nokia phones. There aren't many devices that captivate audiences and evoke such loyalty as Nokia phones do. I look forward to doing this legacy justice and helping bring fans of the brand what they've come to expect – the best in quality design and the latest technology at an accessible price point."