The Huawei Watch GT2e is a sportier version of the Watch GT2 and it costs less to boot – €200 instead of the regular price of €250.
The "e" model is based on the 46mm version of the GT2 and has the same 1.39″ AMOLED display with 454 x 454px resolution. The bezel, however, is thicker so the watch measures 53.0 x 46.8mm compared to 45.9 x 45.9mm.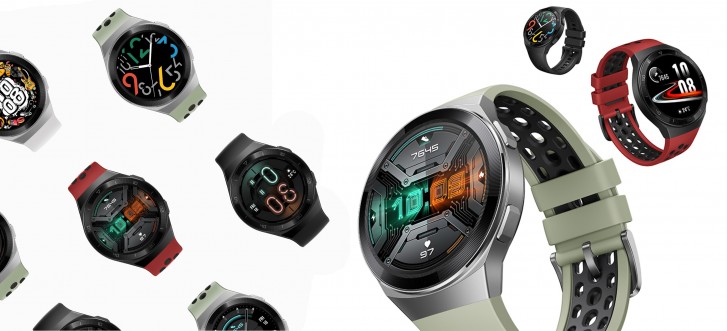 Another change is the integrated TPU wrist band, which is perforated to improve breathability. The watch body is built out of stainless steel and is rated at 5 ATM water resistance.
The Watch GT2e boasts 2 weeks of battery life thanks to the in-house Kirin A1 chipset. If you're using GPS tracking for exercises, the watch can last a total of 30 hours. Another option is listening to music over Bluetooth, then battery life is 24 hours (the watch has 4GB of storage for about 500 songs).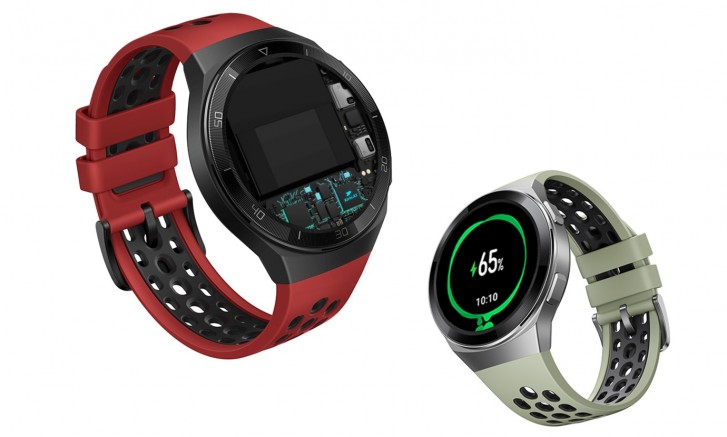 The GT2e can track all sorts of exercises – from skateboarding to rock climbing, from surfing to street dance. You can even take it for a swim – both in a pool and in open water. At home, you can use treadmills, elliptical and rowing machines.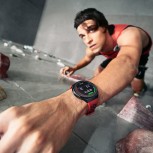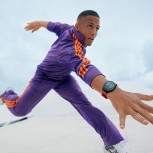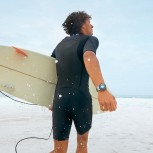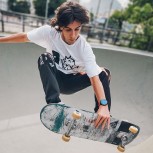 The Huawei Watch GT2e can track a variety of exercises and it isn't afraid of the water
The SpO2 sensor allows the watch to calculate your VO2Max (higher readings show better endurance). It's also able to monitor aerobic and anaerobic workouts. As the watch tracks your progress through your weekly exercises, it will report training intensity and recovery times.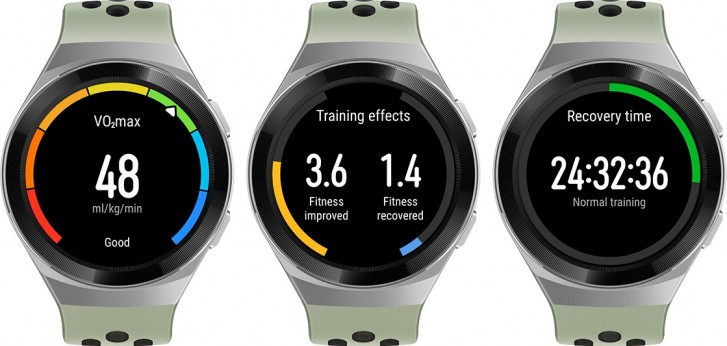 Huawei's TruRelax feature can help you manage stress with breathing exercises, another feature will monitor your sleep (and help you get more rest by identifying 6 common types of sleep issues).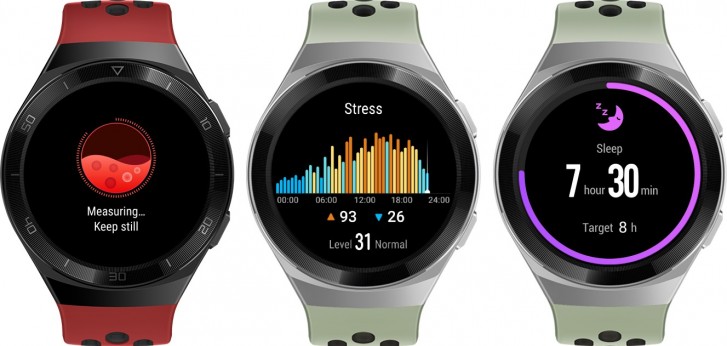 The Huawei Watch GT2e will be available in Graphite Black, Lava Red, Mint Green and Icy White. Again, it will be €200.
Huawei also announced a new color option for the Watch GT2 42mm – Champagne Gold edition. In terms of price, this model is €230, which puts it between the GT2 46mm (€250) and GT2e (€200).

There's no word yet on when the new additions to the Huawei Watch family will be available.