A source inside Apple has spoken to Cult of Mac, saying that the company has postponed the launch of the iPhone 9 indefinitely. The WWDC event will likely be canceled as Santa Clara county has banned gatherings of over 1,000 people until the end of the month.
But it's not just the loss of the venue at which to announce the new mid-range iOS handset. Apple's supply line has been suffering as factories across China have closed down during the COVID-19 outbreak.
"Why have an event when the products aren't ready?" the source said. "It's a pretty simple decision." Apparently, Apple has prepared a tentative timeline of when mass production may begin, but as the situation changes day by day the company doesn't want to officially commit to a release date and so it sees no point in announcing a new product.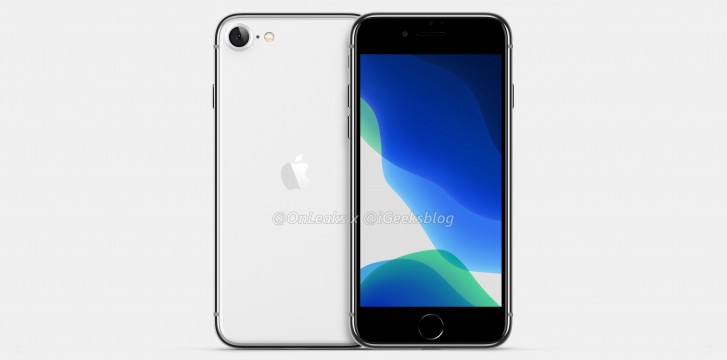 Two new products, actually, the source claimed that there are delays in the production of two of the "primary products", presumably the iPhone 9 and the new iPad Pro. The phone will be a throwback to the iPhone 8 design, Touch ID button and all, while the new iPad Pros will massively improve the camera hardware (a wide, ultra wide and tele cams are expected, plus a 3D ToF sensor for AR applications).
We think that the launch has been delayed at least once before – unofficial info claimed that the event will be in mid-March, later changing to March 31.

Of course, Apple never sent out invites so it doesn't need to officially cancel anything. Now we have to wait until the supply chain rights itself as Cupertino clearly wants to strike while the iron is hot and release the new products before the buzz from the announcement dies down.