Could it be? A periscope camera on a €500 phone that will be available in Europe, rather than China-exclusive? The Realme X3 SuperZoom makes that a reality and shows that the brand is serious about getting a foothold on the Old Continent.
The periscope lens has 122mm focal length, that's 5x magnification compared to the main camera. Speaking of, the 64MP main cam assists in shooting up to 60x hybrid zoom photos. The phone also boasts two 8MP ultrawide cameras, one on the front and one on the back (the main selfie cam is a 32MP shooter).

While this phone is all about the camera, it really goes all out to offer a premium experience. The 12GB of RAM and 256GB of UFS 3.0 storage are hard to beat at this price point (again, looking at models with a wider availability).
The Snapdragon 855+ chipset is an interesting choice. Realme opted out of 5G, leaving that to the X50 Pro 5G, which is also available in Europe. Anyway, the 855+ is faster than the 700-series Snapdragons (especially in the GPU department) and doesn't cost as much as the 865 – we wish more companies would do this.
The 6.57" screen with 1080p+ resolution is an LCD instead of an OLED, a disappointment to some, a plus for others. The 120Hz refresh rate puts it in a fairly elite club, however, so it's a win either way.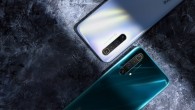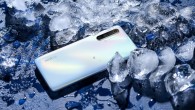 Realme X3 SuperZoom in Arctic White and Glacier Blue
Let's look at the competition. Huawei has the P30 Pro New Edition, which also has a 5x periscope lens and a 2019 flagship chipset. But even though the hardware is a year old, it will cost €750 at launch.
The Poco F2 Pro matches the Realme at €500 and it does get the Snapdragon 865 with 5G and AMOLED screen. The refresh rate is 60Hz only, though, and the 5MP 50mm zoom camera literally can't get close to the SuperZoom camera.
Xiaomi will potentially offer some competition with the Mi 10 Youth, which is rumored to get a European release at some point, but Realme beat it to the punch. There's also the Honor 30, but the chances of that leaving China are pretty low at the moment.
Finally, Oppo's own X50 Pro 5G starts at €600. That doesn't sound much more expensive than the X3, but keep in mind that the base configuration gets 8GB of RAM and 128GB storage and the zoom camera tops out at 2x.
Will you buy the Realme X3 SuperZoom?